Software factory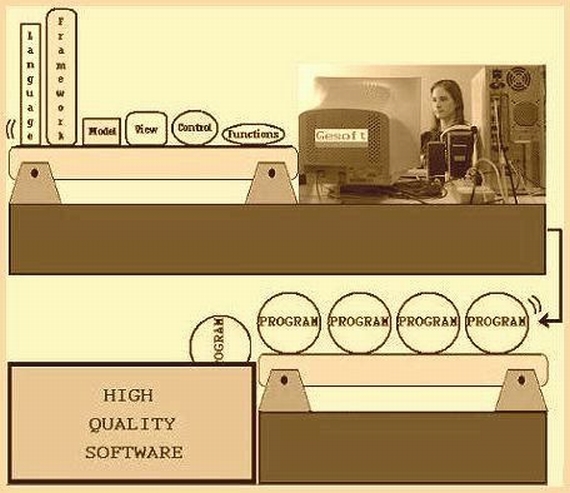 Software Factory is the combination of human, technological and material resources, allied to structured processes and methodologies, similar to those of traditional industries, respecting best practices created for the process of development, testing, approval and maintenance of software.

Through a great project management, the whole process is controlled, seeking to ensure quality and productivity at every stage of the software development cycle, as well as seeking to maximize the reuse of components and processes previously developed.

The philosophy of software factory has become a common practice, in order to popularize and standardize the software production, always focused on reducing costs, decrease delivery times, ensure compliance scope, and always with the best possible quality.

The term "software factory" was born of adoption in the area of IT (Information Technology), the concept of production line, quite common in traditional factory environments, to the software development process, ie, software factory is a structure formed by a group of specialized professionals, advanced technologies, material resources, processes and methodologies for software development (programs, sites, systems, applications, etc.), covering from the requirements gathering and analysis to the testing phase and approval, followed by the maintenance phase.
Date of this text: January 22, 2015.